Systemic development for organizations, teams and individuals.
In his work, Angel Ramírez links coaching and Systemic Organisational Development with approaches of classical positioning and thus offers development for organisations, teams and individuals. Systems Thinking and a holistic understanding of companies and their stakeholders form the basis. Angel works in person, while also offering remote solutions.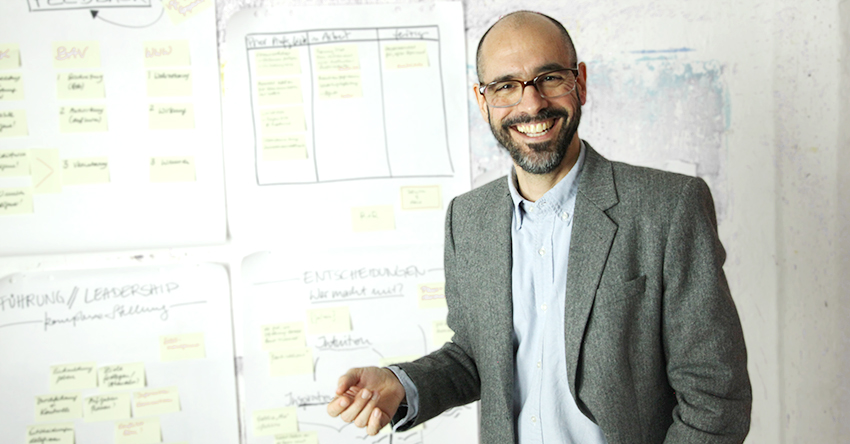 Those who are aware of their current location and its conditions thereof, recognize where new impulses can be introduced to set the system in motion in a targeted way. In individual coaching, in leadership and team development as well as change management processes, ways open up for the transformation across the whole company.
Verortung is a term in the German language that refers to a process of positioning, of defining a location, of naming a spot. Within the context of coaching and Systemic Organisational Development, Angel links various with tools of positioning, which offers clues for determining the next step in a series of changes and development towards a more suitable place. Values, cultural patterns and visions are made tangible. Read more.
Angel Ramírez is active in four core areas.
Team-Development
Development by means of Verortung offers your team essential space for reflection and self-awareness. Together we will facilitate constructive exchange and train key competencies that ensure the success of the entire team. Away from negative friction that kills any energy, towards positive friction that will lead to excellence and a stable unit of team and leader. Read more
Leadership
Angel supports leaders along the path of defining and fulfilling a leadership role that fits the organization, the team and their own biography. You will then lead teams in a trustful and appreciative way, activate existing resources and foster your own personal as well as professional growth. Read more
Agile
With his expertise, Angel will explore with you the spectrum of agile working methods that will help you exploit those creative powers. Through impulses and adaptations you will find the agile approach that suits your team and your organization. Read more
Change-Management
The mix of Systemic Development and positioning leads you through the challenges of change with foresight, strength of vision and skilled precision for your organization to define a suitable path. Thus, you will not just "survive" change, but use it as a source of empowerment and activation. Read more
And then there is Diversity.
Diversity is a topic that runs through the core areas mentioned above. It is all about an awareness of the variety of individuals that has been there for a long time — that has always been there. Now that we want to name it, we sometimes find it difficult to do so.
How does your organisation deal with diversity?
Angel Ramírez accompanies you on the path of Verortung.
Depending on the assignment and requirement, he draws on a tried and tested interdisciplinary network: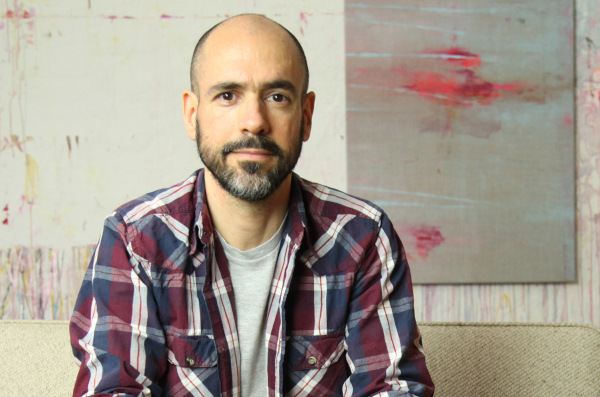 Angel Ramírez
Angel brings clarity. After graduating from biology and philosophy, he worked in corporate communications with changing teams for over ten years, developing corporate identities, strategies and campaigns. Following his training as a coach and systemic organisational developer, he combined coaching and Systemic Organisational Development with approaches of classical positioning, developing Verortung as a method. Clear analysis, transparency and humaneness are what set him apart. Read more
---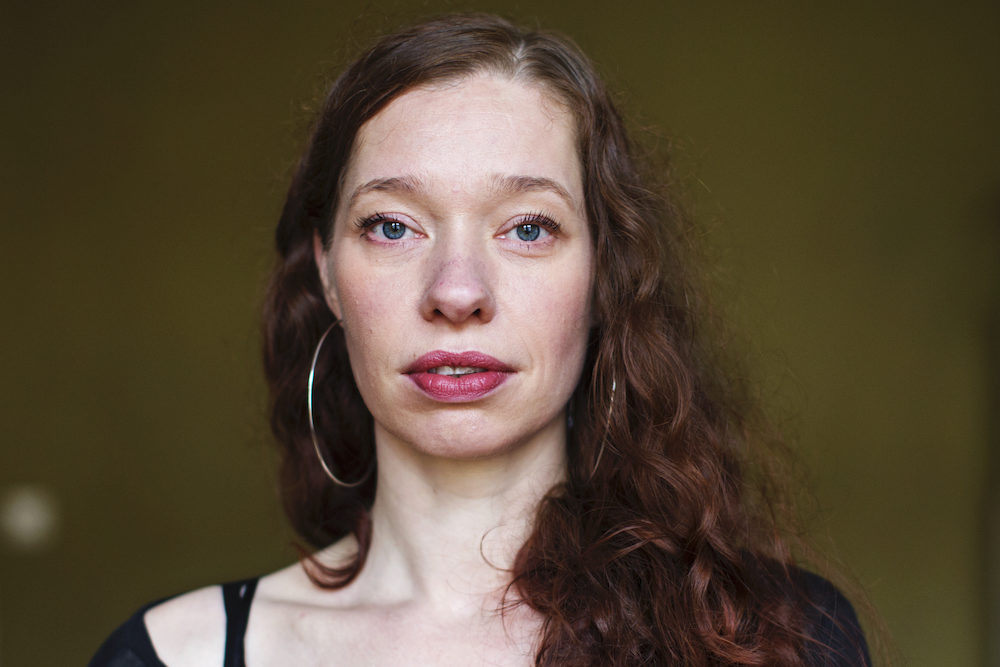 Angela Alves
Angela lives as a choreographer and dancer in Berlin and identifies as a crip artist. She is interested in perceptions of "healthy" and "sick" and the infinitely diverse in-between. In her work, she explores the theme of inclusion and focuses on what a highly potent economy geared towards unconditional performance can and wants to learn from those it seeks to include. Read more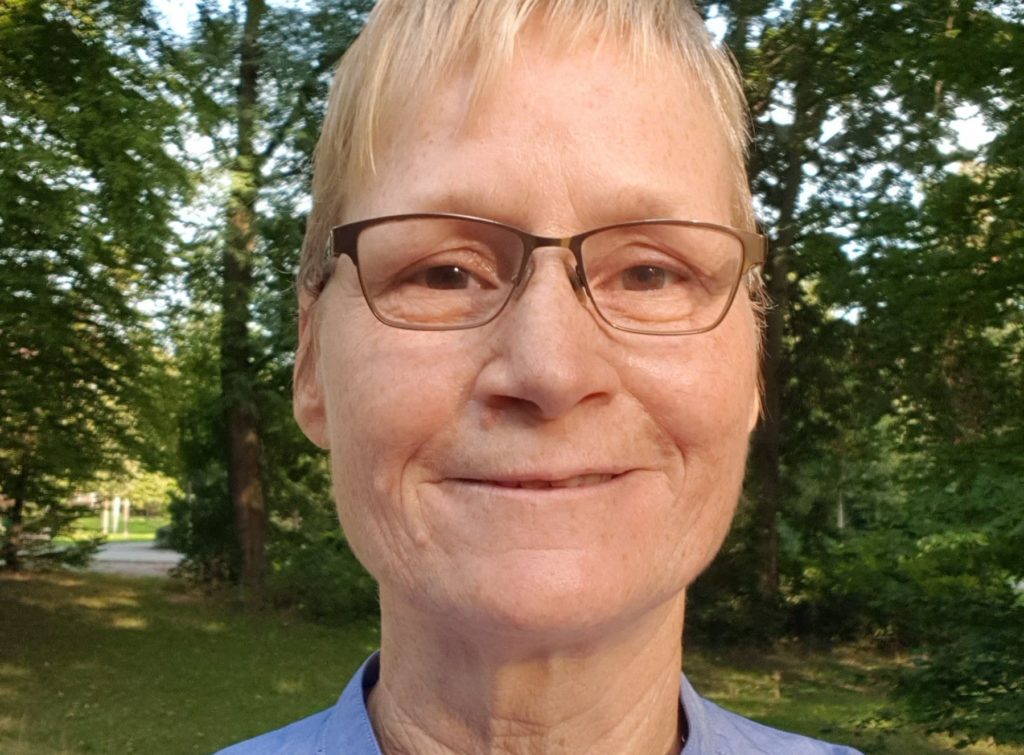 "People are experts in their own everyday lives"
Dr Tatjana Eggeling
Coach, diversity expert, systemic consultant, cultural anthropologist, sportswoman and LEGO fan. Tatjana is interested in people in all walks of life, their perspectives and questions about life — both professional and private. The path from question to solution is her profession. With a systemic view, she supports clients in recognising their resources and potentials and in developing new perspectives. Her focus in diversity work is on sexual orientation and diversity in sport and working life, because this aspect is not yet considered equally in the view of diversity.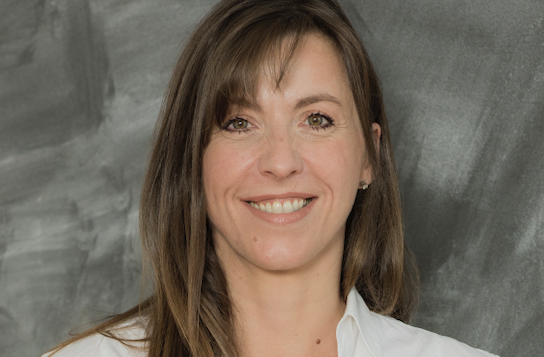 Alexandra Bergmann
Alexandra has been a live relations expert for over 20 years, runs her own agency and has long been involved with new, contemporary leadership and creative methods. She is a certified Systemic Business Coach (ECA) and Scrum Master. For her work on a positive team culture, Alexandra relies on lived appreciation, transparency and above all authenticity. Read more
Verortung loves to hear from you.
---
Certified coach and active member of both the German Coaching Association QRC and the Professional Association for Philosophical Practice BV-PP.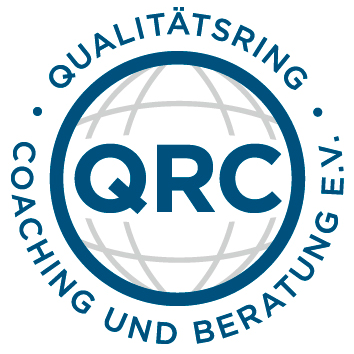 ---
I undertake to act in accordance with the ethical guidelines and in the spirit of the Professional Code of Conduct for Continuing Education of the Forum Werteorientierung in der Weiterbildung e.V. (Forum for Value Orientation in Continuing Education) and am thereby entitled to use the seal "Quality – Transparency – Integrity".